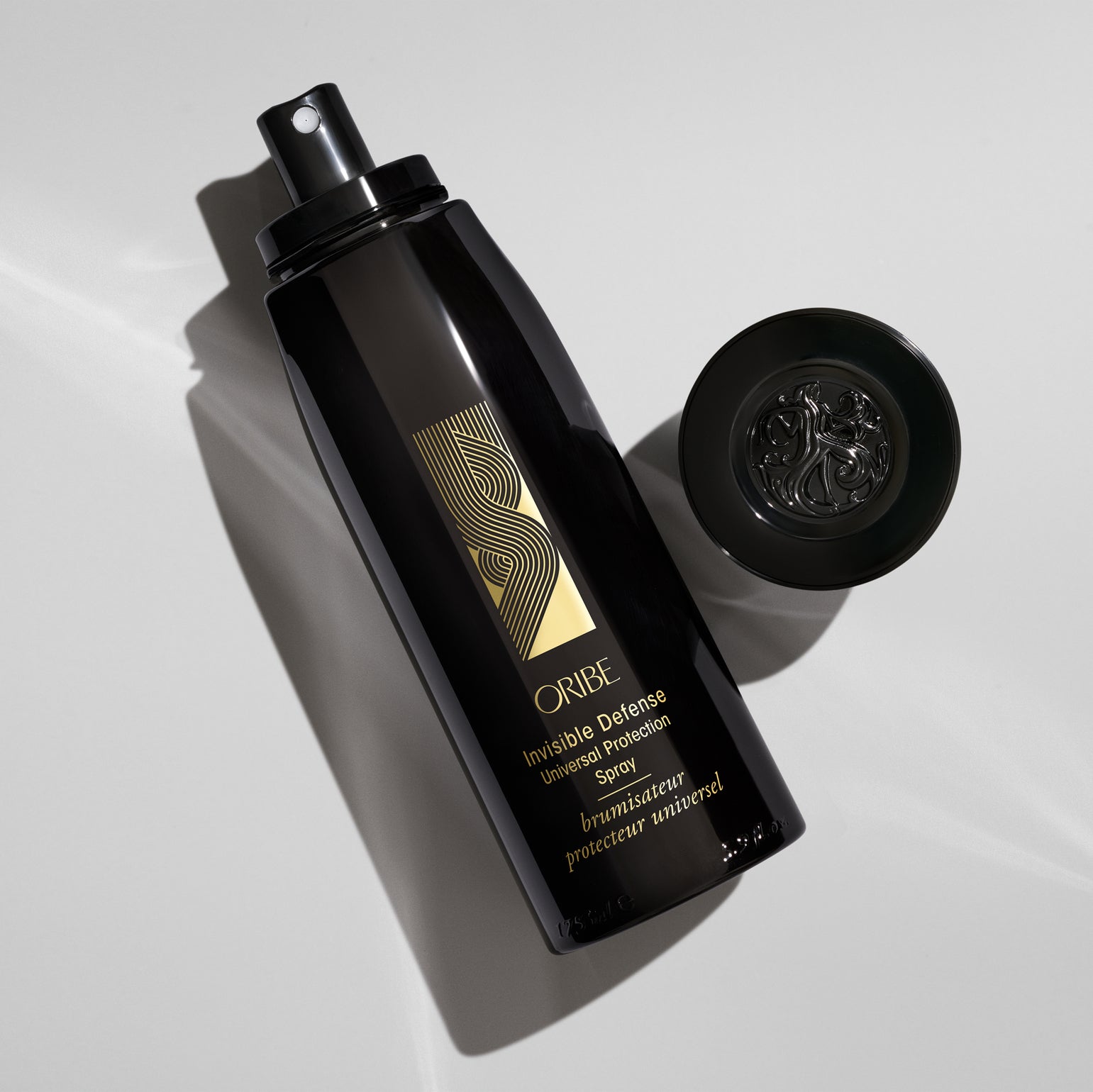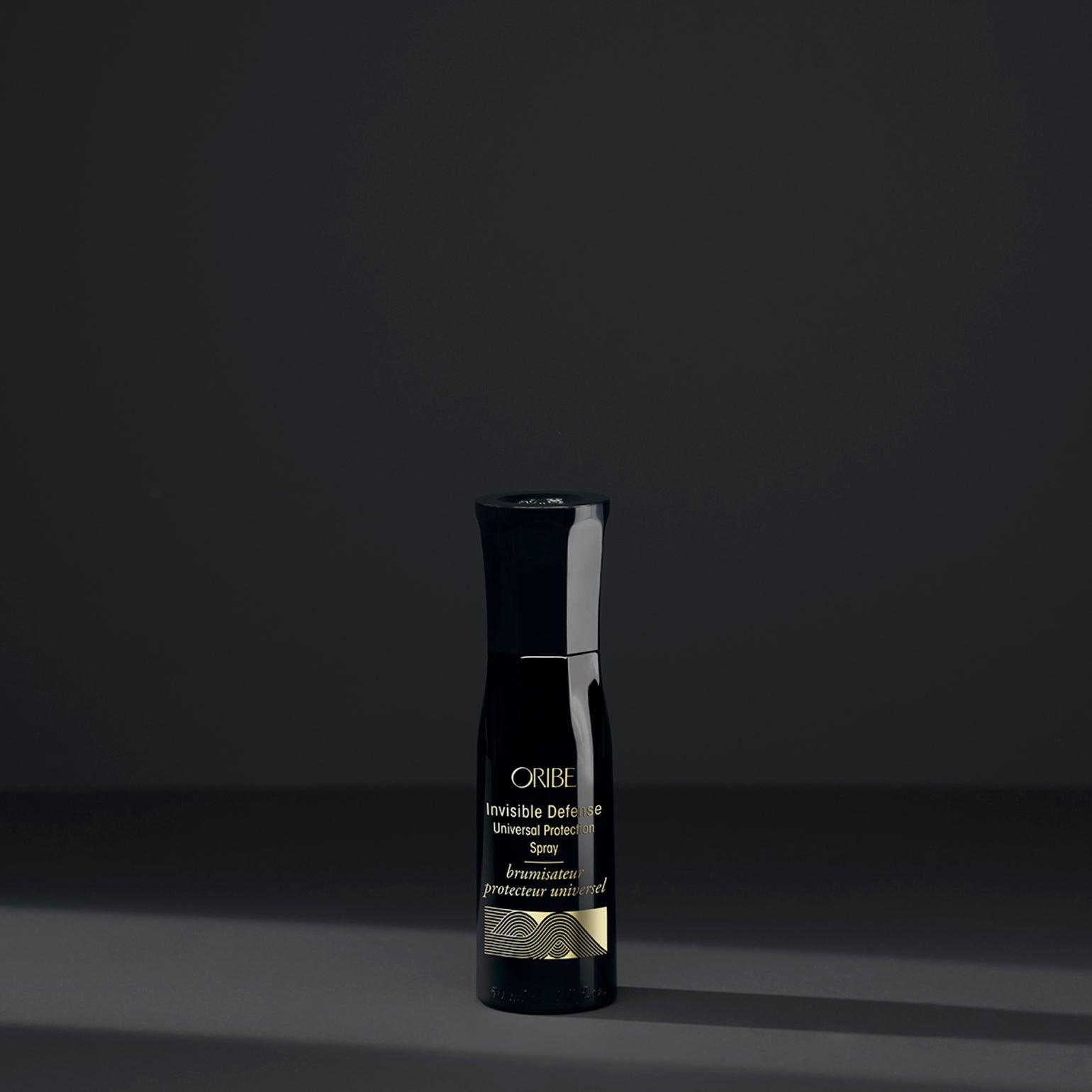 Invisible Defense Universal Protection Spray
Signature
Base Price
262,86 €
per
L
Your daily dose of universal protection. This weightless mist shields hair from thermal damage up to 450°F, UV rays and pollution while imparting gentle moisture. Say goodbye to dryness, color fading, and frizz.
Protects against dryness and color fading caused by UV rays
Detoxifies and protects from environmental pollution
Provides 450°F heat protection
Helps prevent frizz
Adds light moisture without weighing hair down
Ships in 1-3 business days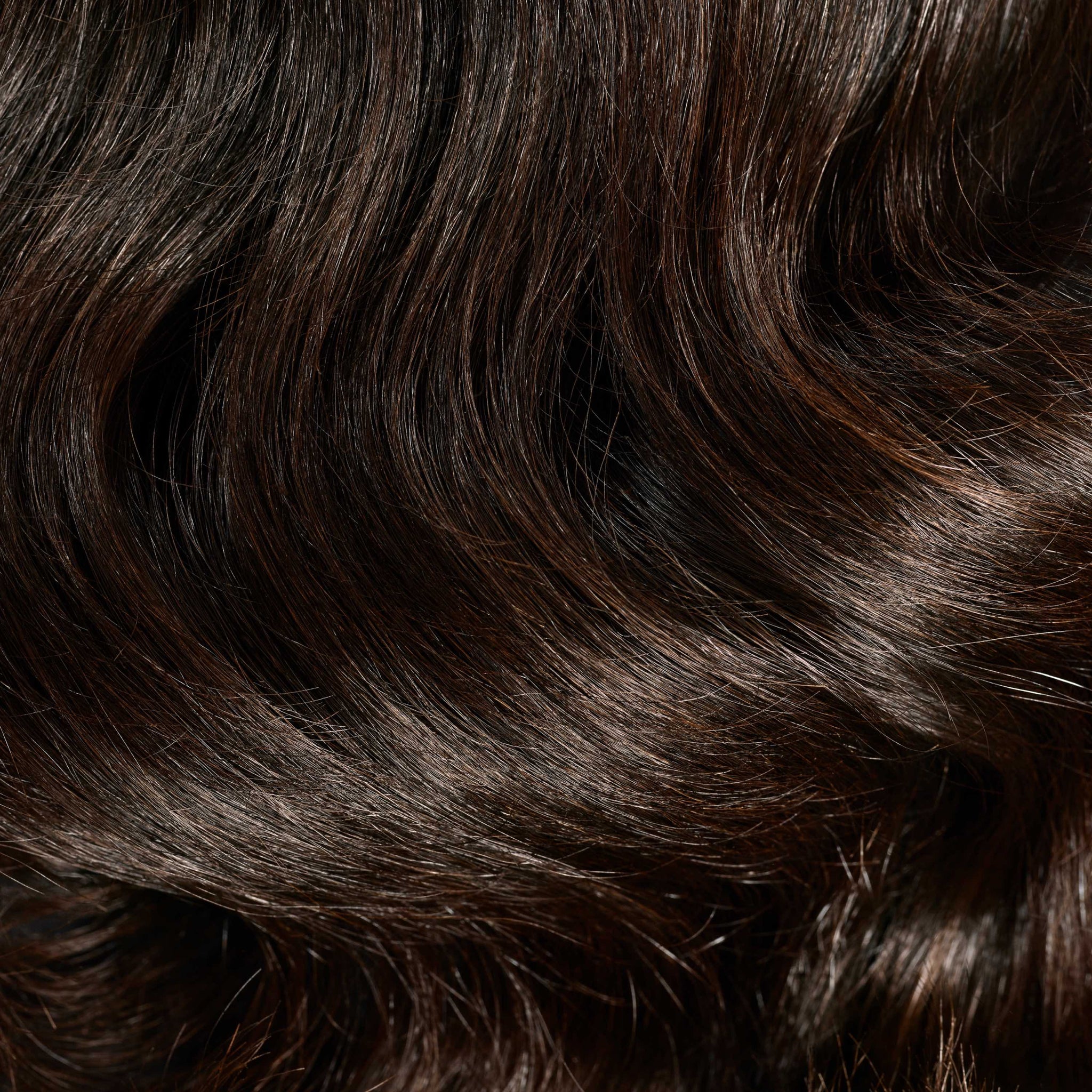 INGREDIENTS
Plant-Based Collagen
Instantly hydrates and softens while adding a protective layer to hair to help lock in moisture.
Vitamin B Blend
Niacinamide, Biotin and Panthenol penetrate the cuticle to strengthen and condition hair while helping to protect from breakage caused by brushing and styling.
Oribe Signature Complex
Watermelon, Lychee and Edelweiss Flower defend hair from oxidative stress, photoaging and the deterioration of natural keratin all while protecting from the drying, damaging and color-depleting effects of the elements.
Multifunction UV Absorber
Helps to protect hair from the harmful effects of UV rays while providing anti-static properties.
Rosemary Leaf Extract
Helps protect hair from free radical damage and the elements.
Caffeine
Energizes scalp and rejuvenates hair follicles.
Luminescine
Provides antioxidant protection and improves hair's radiance by transforming light into ultra-reflective shine.
Malachite Extract
Known as the sacred stone of Ancient Egypt, it helps to detoxify and provide environmental pollution protection.