Gold Lust Dry Shampoo
Gold Lust
Base Price
168,42 €
per
L
Instantly clean. Extend your blowout and prevent damage with our transformative dry shampoo. Absorbs product buildup, oil, and impurities with translucent powders while soothing scalp and restoring strength and softness. Fragrance-retention technology means our signature scent stays with you all day.
Translucent powders instantly absorb dirt and oil from hair and scalp
Hair is soft, smooth and touchable
Does not add texture, grip or weight
Nourishes and fortifies dry, damaged hair
Maintains hair health and color vibrancy by extending blowout and prolonging time between styling
Leaves hair with body and movement
Ships in 1-3 business days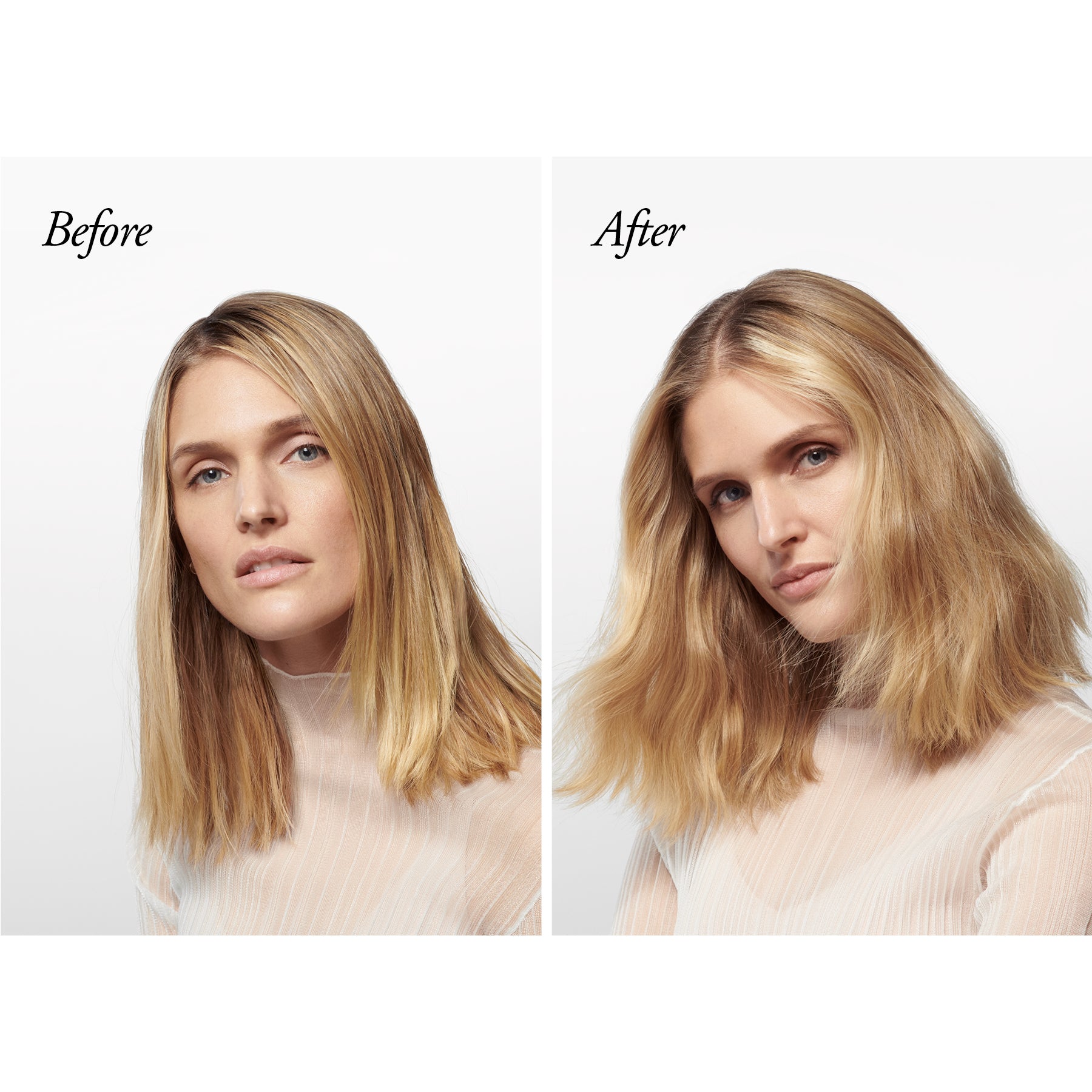 INGREDIENTS
Transparente Mischung von Stärken
nimmt Schmutz, Fett und Unreinheiten sofort auf und hinterlässt das Haar wie frisch gewaschen.
Selleriesamenextrakt
hilft, die Zeit zwischen den Stylings zu verlängern, indem es die Kopfhaut klärt.
Myrrheextrakt
nährt und kräftigt trockenes, geschädigtes Haar.
Oribe Signature Complex
Watermelon, Lychee and Edelweiss Flower defend hair from oxidative stress, photoaging and the deterioration of natural keratin all while protecting from the drying, damaging and color-depleting effects of the elements.
Bambus- und Reisseide
machen das Haar sofort geschmeidig und seidig-weich.
Lavendel und Kamille
pflegen und spenden trockener, juckender Kopfhaut Feuchtigkeit.
Duft einschließende Technologie
verlängert den Halt unseres Dufts, sodass er den ganzen Tag währt.